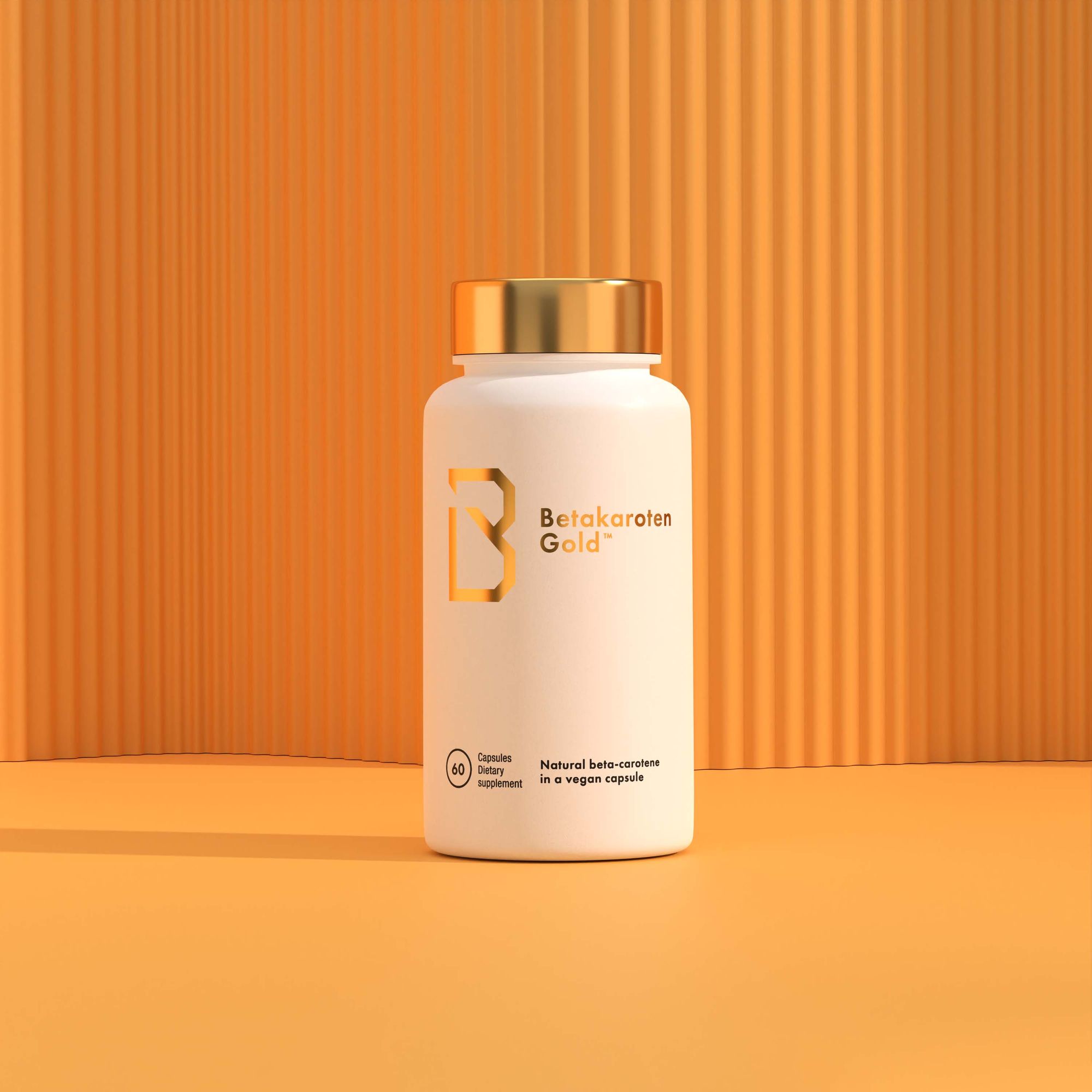 Betakaroten Gold
Get 40% off your first order!
£ 14.99 *
£ 32.49
✓ Deep, long-lasting tan
✓ 6 mg beta-carotene

✓ 100 % vegan
*Valid for your first delivery, then subscription with no binding period, with delivery every second month (£ 24.99/month).
Statements from our customers

Got a way nicer tan that lasted longer! The colour appeared much faster than normal. Strongly recommend this! Worth the money!
Malin

You get tanned a lot faster.
Keijo

I'm really happy with this product and recommend it to everyone whenever I get the opportunity!
Linn

I like Betakaroten Gold as it helps me maintain a nice tan.
Johanne

Good product that keeps its promises. Beneficial to take these in winter, too! Makes you feel a bit fresher.
Marie

Before I started taking Betakaroten Gold, I had trouble getting a tan, but now I get tanned pretty quickly, and I can tell the difference after just a few hours in the sun.
Elise

I'm super satisfied with this product, I've tried lots of different ones, but this one is the best!
Maja

Very happy! I use this all year. Nice golden tan, and I tan quickly when I'm in the sun.
Ingrid

This product gives a nice, even tan! I use this product from spring to fall, it gives me a more even tan with no sun rash.
Maritha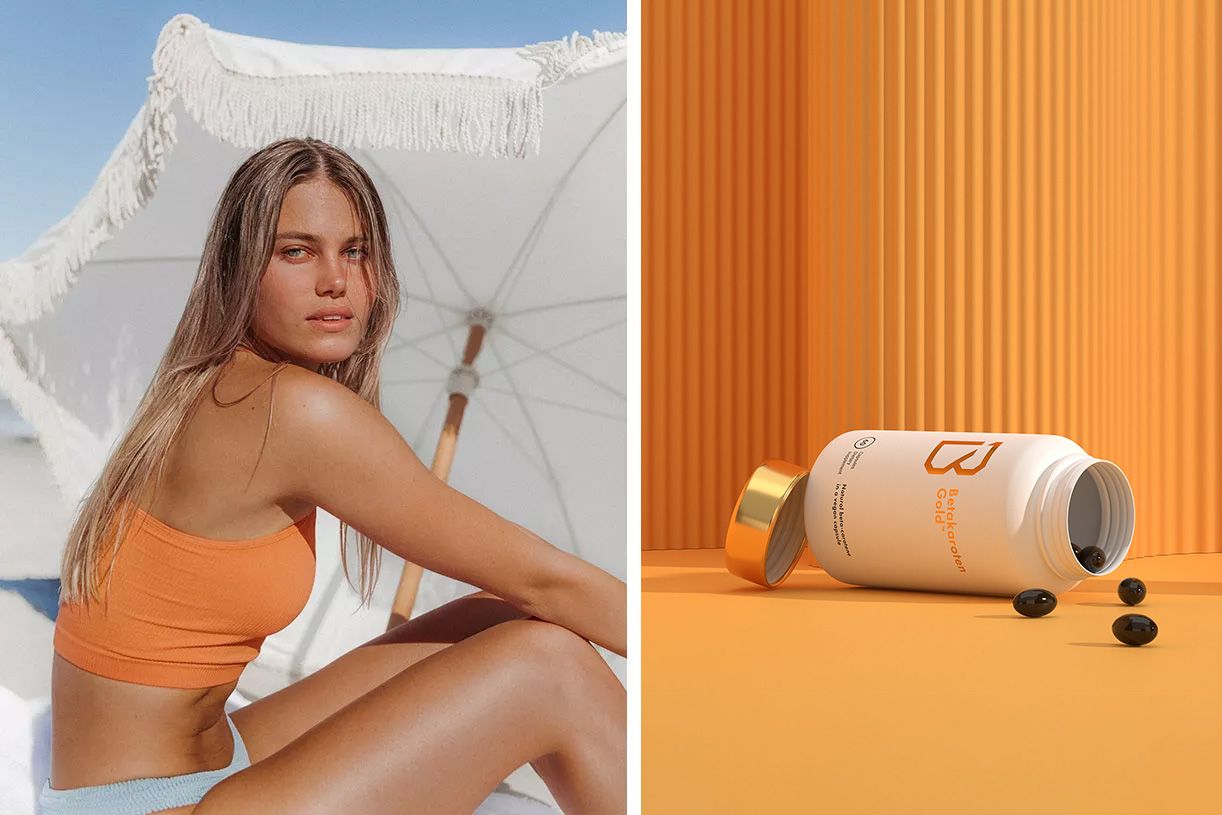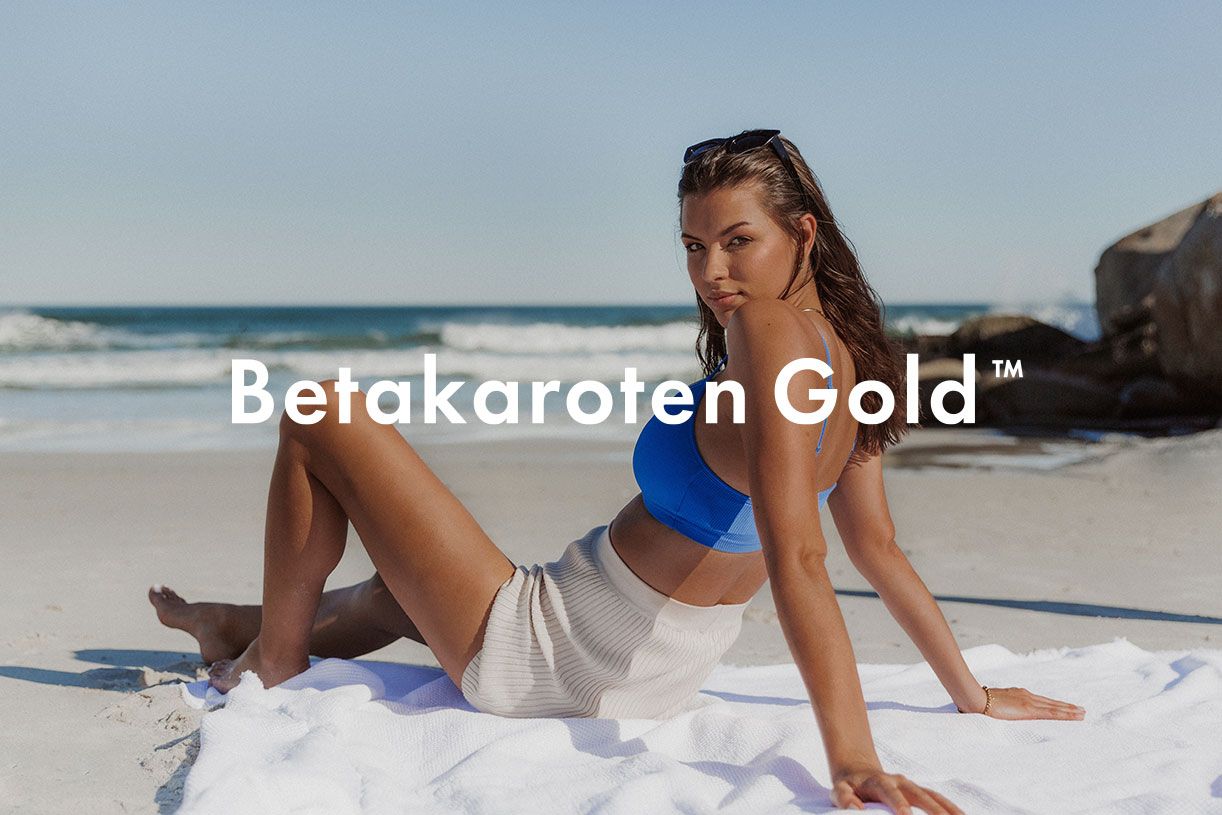 Right now, you get 40% off your first order!
✓ Norway's best-selling beta-carotene

✓ Deep and lasting tan

✓ Contains coconut oil