Vitamin A is the most important for the skin. It is the ingredient that has been researched the most when it comes to skin, and is a vitamin that provides good results for aging, acne, and rosacea. Actually, for all skin conditions!

We have stopped by Natural Beauty Clinic to talk about the importance of vitamin A. Why it is important for the skin, who it is important for, and why?
Mariam Larsen and Sigrid S. Iversen are both trained cosmetic dermatological nurses, and started Natural Beauty Clinic in March of this year. Their concept is based on the name - they want all treatments to look natural. Mariam and Sigrid are passionate about helping people with their skin, as many struggle with acne, want to prevent aging, and other skin conditions.
They offer both cosmetic treatments, skincare treatments, and wellness treatments. – We want people to feel naturally good, and we want to help bring out the beauty that may have been covered up by blemishes and pigmentation. We help people get rid of their poor self-esteem without having to change anything about their appearance.
Most of the customers at Natural Beauty Clinic are those who want to work on their skin, but also those who want to receive treatments. They are focused on providing good service, and making sure that customers are satisfied and return.
– We take very good care of each individual. We always start with a thorough consultation to discuss expectations and desires.
"Vitamin A - the most important for the skin."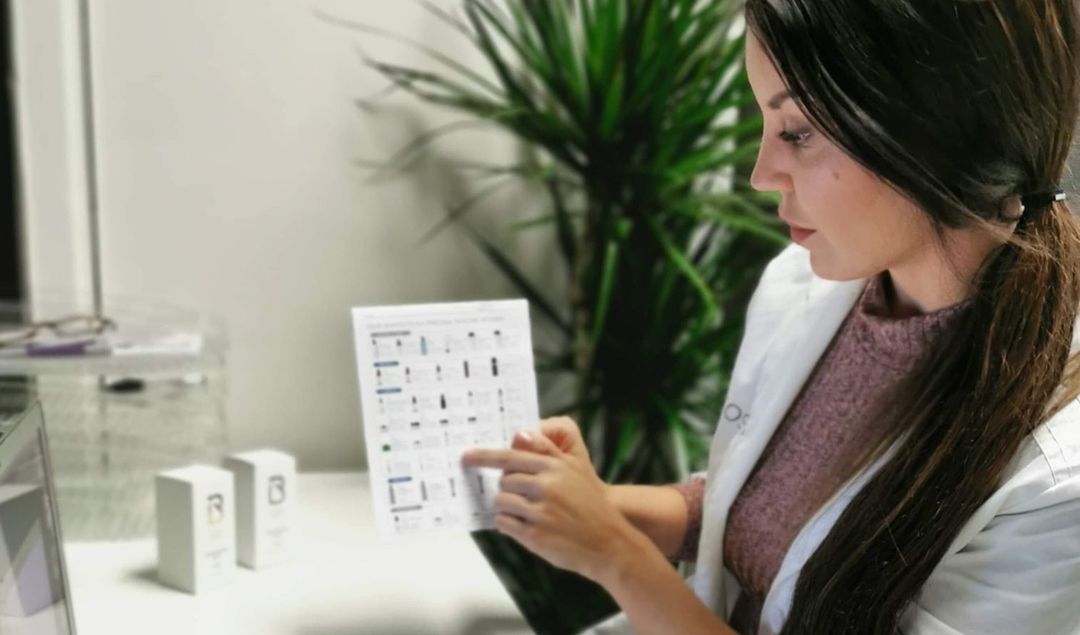 How important is vitamin A for the skin?
– Vitamin A is the most important for the skin. It is the ingredient that has been researched the most when it comes to skin, and is a vitamin that provides good results for aging, acne, and rosacea. Actually, for all skin conditions!
There are different forms of vitamin A, some stronger than others. That's also why you can only buy the most effective products with vitamin A at a clinic.
– Vitamin A makes cell division happen faster, pores are minimized, less sebum is produced and it's very good for acne, aging, and actually most things. Vitamin A is also very good for sun-damaged skin.
Everyone over 25 years old should start using vitamin A, as that's when the production of collagen and elastin in the skin begins to decline. If you start using vitamin A early, you can prevent signs of aging. Those who struggle with skin after acne should also use it, as vitamin A works on all stages of acne pathogenesis by reducing sebum production and preventing the sebaceous glands from clogging.
At the same time, it kills acne bacteria and reduces inflammation. Whether you want to prevent aging, work with anti-aging, struggle with impurities, or have sensitive skin, A-vitamin can help build up the skin barrier. Everyone can benefit from starting with a serum or day and night cream with A-vitamin.
Mariam and Sigrid emphasize that the most important thing you can do for your skin is what you do at home with products containing vitamin A. If you want to treat a specific skin problem, you should also get treatments at a skincare clinic to have a higher concentration of vitamin A in the products.
Do you have any good skincare tips in general?

– Everything starts from within, so one should think about what they eat and their sleep. Drink enough water and try to prevent stress. When you feel like something is happening, that you get a lot of impurities, go to a clinic and get some guidance. You should also have good home products; cleanser, day and night cream, and possibly a scrub to exfoliate the pores. Don't experiment too much at home, rather seek help right away for good guidance.
They recommend the brand Environ, which contains a lot of good A-vitamins. Most skincare products with high levels of A-vitamin can only be found at skincare clinics. Here they have more knowledge and experience with the products, and can therefore provide more effective products, as well as guidance.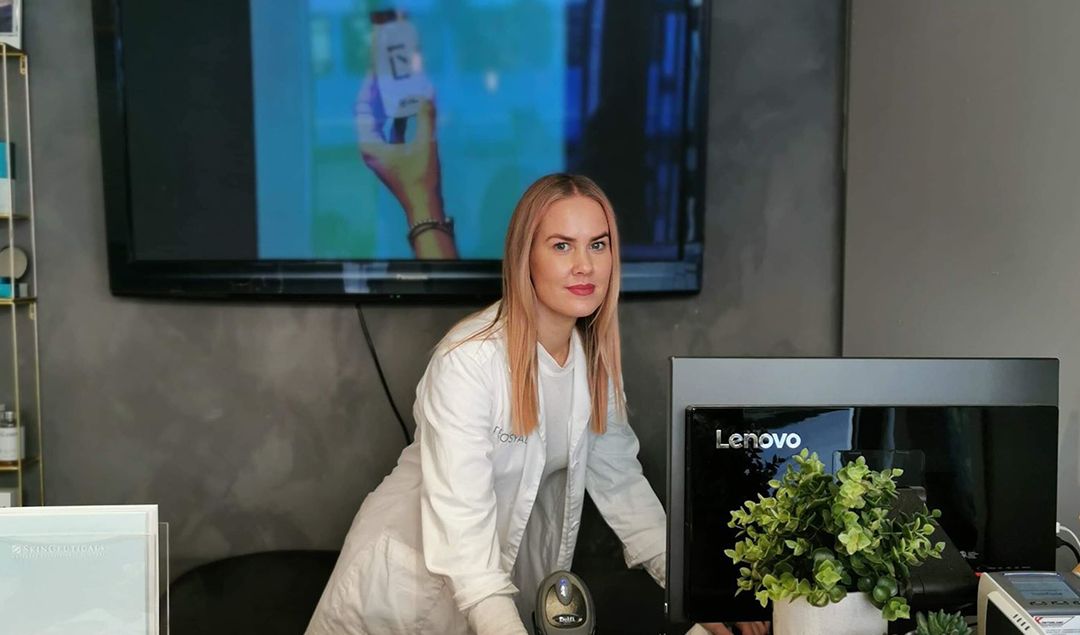 "We want things that work!"

There are not only skincare products that contain vitamin A. Beta-carotene is converted to vitamin A in the body. Both Mariam and Sigrid use Betacarotene Gold, which they recommend everyone to use all year round.
Have you noticed any results on the skin with Betakaroten Gold?

– We have gotten a much nicer tan, and I have noticed that I have become less sensitive to the sun. Betacarotene forms a protective layer under the skin, while also being an antioxidant, and that is definitely needed during the summer.
When should you take Betakaroten Gold?
– We would recommend everyone to use Betakaroten Gold year-round, every day. The advantage we see compared to those who use it only during the fall is that you get a nice tan even if you don't expose yourself to the sun.
Mariam and Sigrid are concerned that people should not use tanning beds now that the days are getting darker, and believe that Betakaroten Gold is a good alternative to this. They say that they have many satisfied customers, and that several have returned to buy more.
– Many people want to use Betakaroten Gold to prevent sun rash in addition to getting a tan.