The influencer Andrea Badendyck likes to be tanned all year round. But how does she manage to do that when she doesn't use a tanning bed and hardly ever tans?
Andrea Badendyck is probably known to most people, but we will do a little recap anyway. Since 2008, she has been a familiar face as a blogger and influencer with more than 132,000 followers. Everyone who has seen and knows Andrea notices that she always has a summer tan. But what is her secret?
Let's go back in time a few years.
- I used to sunbathe a lot, and took a lot of solarium. I've always been keen on having a tan, as it makes me feel fresh. But when you are younger, you may not think so much about the consequences of lying in a tanning bed and getting a tan.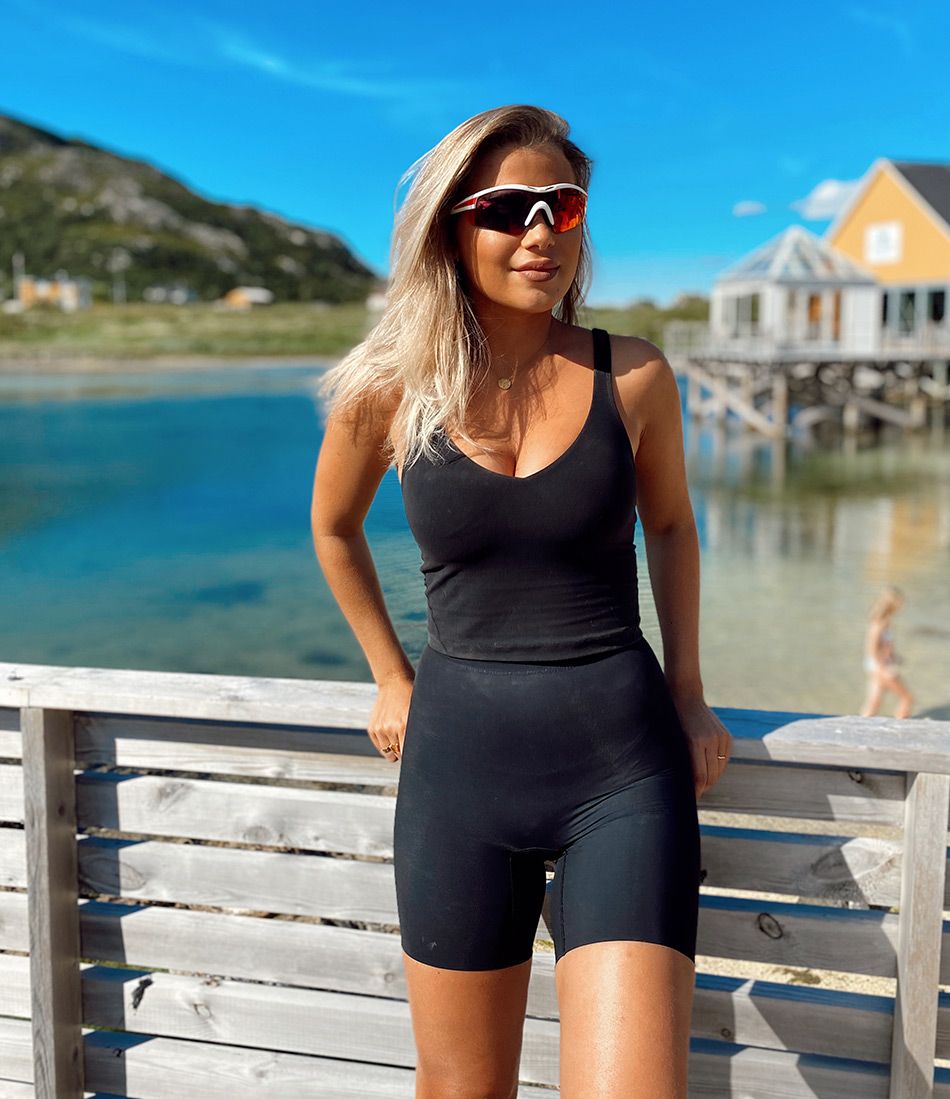 A high sun factor is important
Andrea says that she still likes to sunbathe, but that she has no desire to use the tanning bed anymore.

- Now that I've gotten older, I'm more worried and afraid of wrinkles and skin cancer, so I use sunscreen with high spf on my face.
So then the question is: How to get a tan without sun exposure? What alternatives to the sun and tanning bed does Andrea use?

I first tried self-tanning. It is effective and minty, but it disappears quickly and it becomes a bit tiring to have to apply it days a week. It takes a lot of time, and it quickly gets ugly. It quickly peels away and creates shields. Also, I prefer a natural tan.

Click here or fill in the form below to order Betacarotene Gold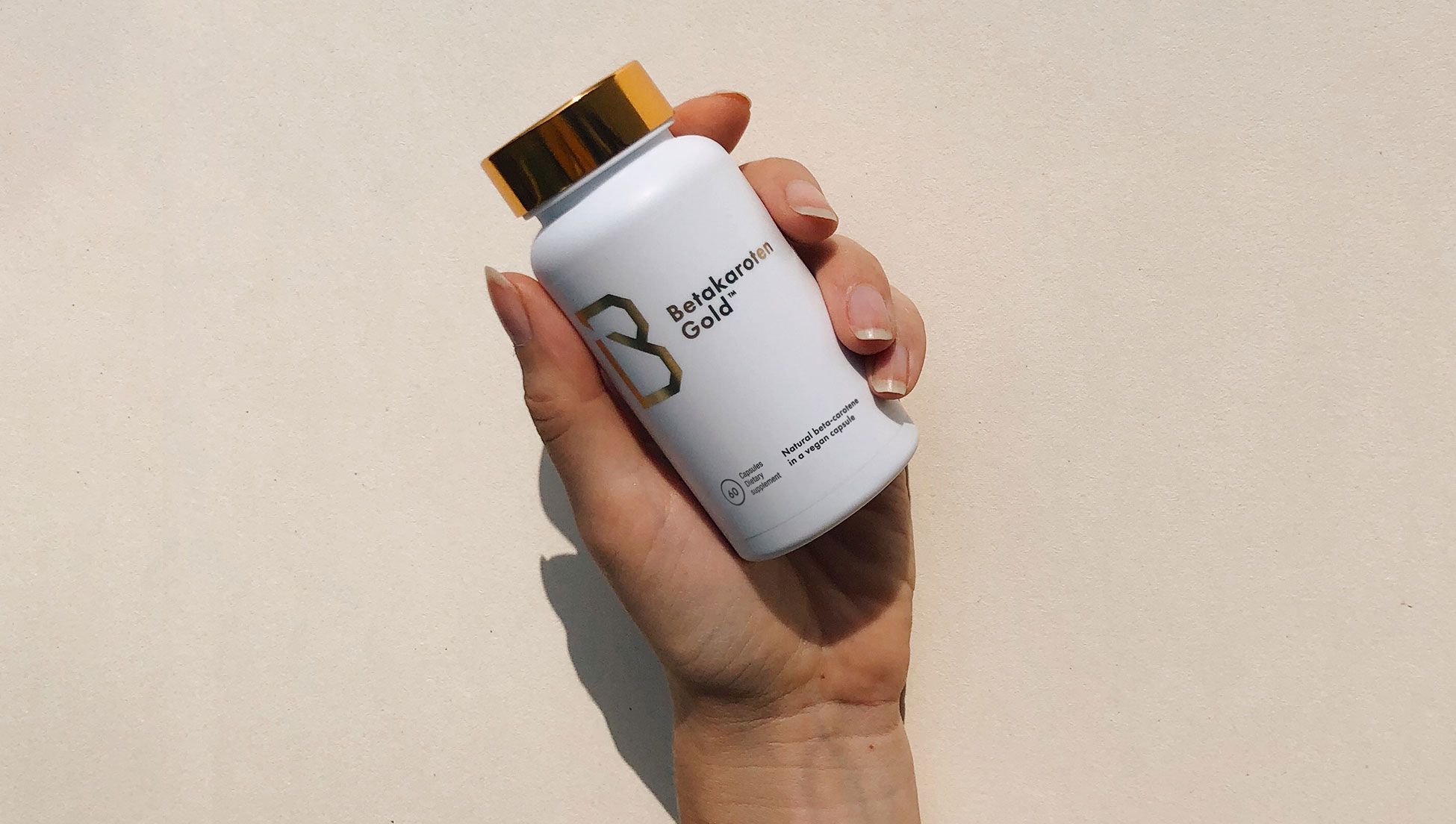 NATURAL: Betakaroten Gold is vegan and not tested on animals.
- With Betakaroten Gold you get a nice tan and glow
We jump forward to 2015. Then something happens.
- At the time I was a more active blogger, and I was contacted by Good For Me. They asked if I would test products for them, including Betkaroten Gold. And then I was saved.
We quote from a blog post where she wrote about Betakaroten Gold:


Good For Me has spent 5 years developing Betakaroten Gold to create a tailor-made product that gives you the perfect tan and good protection. In contrast to other beta-carotene products, Betakaroten Gold is developed with MCT oil from coconut, one of the most stable oils that ensures better absorption of beta-carotene in the body. In addition, it has added vitamin E for an even better effect. With Betakaroten Gold, you get a nice tan with an optimal amount of beta-carotene.
We couldn't have said it better ourselves, adding that the source of the beta-carotene is 100 % natural and comes from green algae.
- What makes Betakaroten Gold so good is primarily that it keeps what it promises, and I experience a good effect. In addition, it is positive that it has been developed in Norway - dietary supplements have strict rules, so they must follow the legislation in terms of dosage. That makes me trust Good For Me. I feel safe, and I know that what I take in is good for my body, says Andrea before adding:
- It is extra positive that Betakaroten Gold is vegan and that they do not test their products on animals.
Do you want to feel as fresh as Andrea? Then you can order Betakaroten Gold. If you want an even darker glow, you can go for Betakaroten Gold Black Edition. You also get Betakaroten Gold Gummies, with the taste of mango and citrus.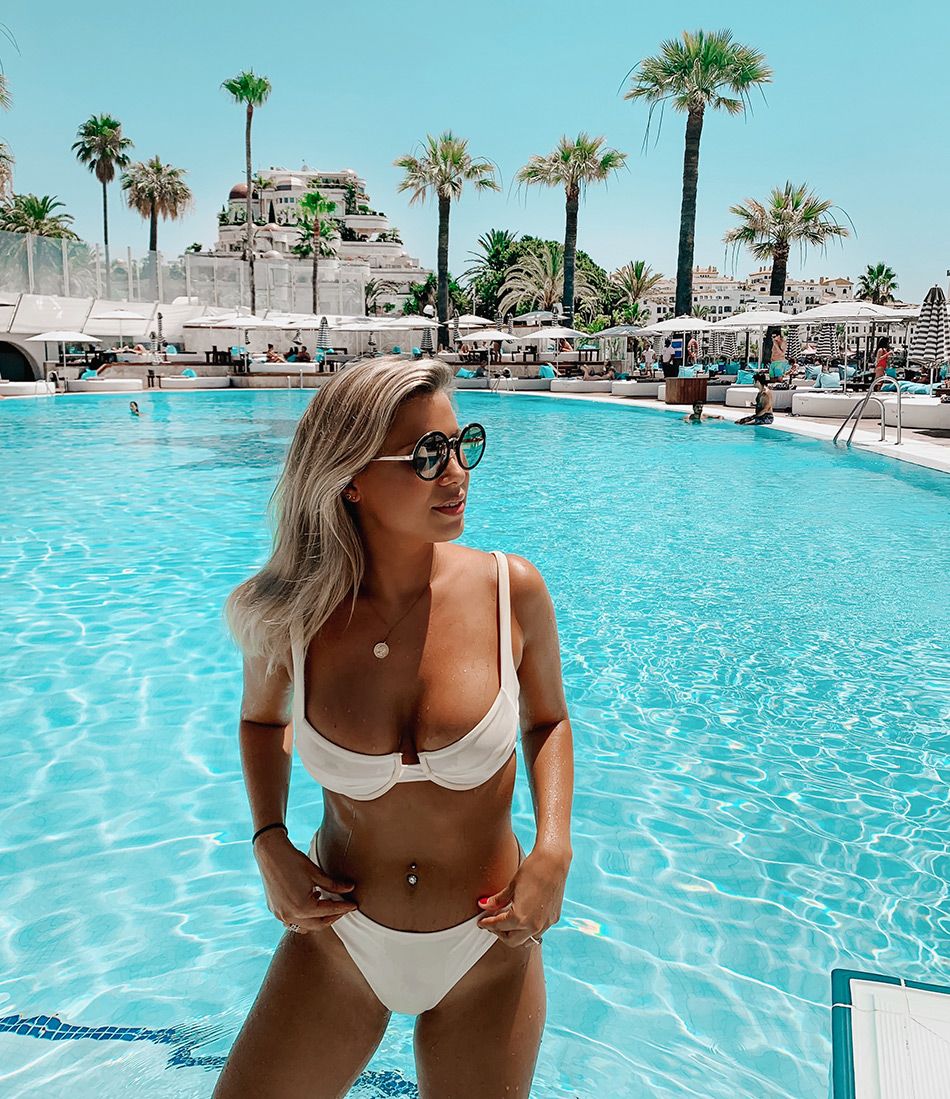 A healthier way to get a tan

Despite all the praise for Betakaroten Gold, Andrea is particularly satisfied with one thing:

- I quickly get sun eczema, especially on my chest. It has bothered me for years, and it both itches and hurts. Solar eczema comes every time I sunbathe, but with my daily Betacarotene Gold capsules it is considerably reduced and it works well to prevent solar eczema. A big plus is that I tan faster, which means I need less sun. So Betacarotene Gold is pure win-win.
For Andrea, solariums and self-tanning are over, but she does treat herself to a bit of sun. And if you want the same tan, she has a suggestion for you:
- If you want a healthier way to get a tan, Betakaroten Gold is a very nice and effective dietary supplement. I find that the color becomes deeper and lasts longer, and it means that you can spend less time in the sun and still get the result you want. For me, it also helped considerably with sun eczema.

About Betakaroten Gold
Betakaroten Gold is a vegan food supplement that contains six vitamins, minerals and natural nutrients. It is used and loved by tens of thousands - every day.
• Contains coconut oil which provides better absorption
• Gives you better protection in the sun
• 100 percent vegan, free of gelatin and not tested on animals
• You get a deep tan that lasts all year